Compliance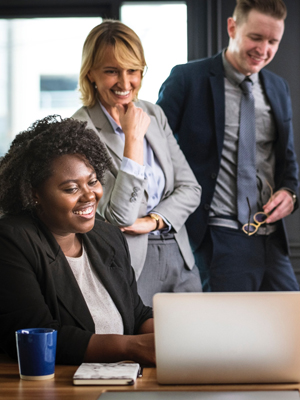 Envolve is a leader in compliance services for property management. By employing the latest technology, data analysis, and compliance systems, our team of highly trained professionals ensures that the complexities of federal and state regulations, qualified occupancy, filings, and other requirements are met for our fee managed clients. Our compliance platform creates operational consistency, greater efficiency, and mitigates risks optimizing the property's performance potential and the resident's living experience.
Our team of compliance professionals, in coordination with each property's Community Manager and other operations team members, work to ensure that each property meet:
Section 42 of the Code Compliance
HUD Regulatory Compliance
Resident's Income Limited Occupancy Qualifications
Federal, State, and Local Civil Rights and Nondiscrimination Requirements
Consistent Rental Rates with Applicable Restrictions
All Other Property Relevant Requirements and Restrictions
Additionally, we prepare all filings required by monitoring agencies, HUD and public housing agencies, and coordinate periodic regulatory audits and inspections with site personnel as required.
All compliance personnel are extensively trained in areas relevant to their specialty, including third-party credentialing organizations coursework, industry conference continuing education opportunities, and classes sponsored by public housing and other agencies.
Envolve's proprietary compliance process and integrated compliance services department's diligence and adherence to compliance regulations set the industry standard.